BOTOX DEFINE Treatment and SealingTuon 1Kg
Descriptive:
It has a composite bioadhesive system based on cationic polymers that form film on the wires. Protects against dryness,
promotes fiber rejuvenation and replenishes the protein mass.

Active:
Biofilm: Molecular Adhesion System based on the incorporation of a sequence of amino acids present in the keratin hydrolyzate
in a system composed of conditioning polymers (cation polymer + GAG polymer).

Action / Benefits:
Promotes volume reduction, restores and nourishes the hairs while maintaining the optimal level of hydration.
Protects against dryness and softens the texture of rough hair.
Presentation:
1Kg cream
Yield:
35 applications
Productos Relacionados
$34.71 USD
$21.34 USD
In up to 3 installments of $7.11 USD without interest
$74.76 USD
$37.38 USD
In up to 3 installments of $12.46 USD without interest
$10.68 USD
$5.34 USD
In up to 2 installments of $2.67 USD without interest
Credit cards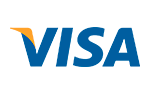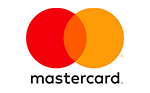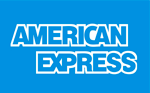 Installments
Total

1

installment

of

$29.35 USD

without interest
$29.35 USD

2

installments

of

$14.67 USD

without interest
$29.35 USD

3

installments

of

$10.37 USD

$31.11 USD

4

installments

of

$7.81 USD

$31.25 USD

5

installments

of

$6.31 USD

$31.55 USD

6

installments

of

$5.31 USD

$31.84 USD
Contact us
Tel./Fax: (+55 11) 4052-3535 Horário de atendimento de Segunda a Sexta-feira - 9.00 as 17.00 horas
Rua Iapó, 233 - Casa Verde 02512-020 São Paulo, SP - Brasil -